6 Winners will take home over $60,000 in prizes in ADP Canada's 3rd annual Small Business Grant Contest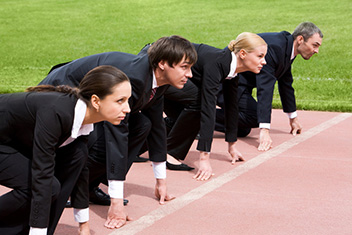 Are you a small business owner in Canada with some game-changing ideas that you think will make your small business thrive?
ADP Canada, one of Canada's leading providers of human capital management, payroll and benefits solutions, is running its 3rd annual Small Business Grant Contest, with six prizes valued at over $60,000 to be won.
Here's how it works:
The contest opened for entries on October 1, 2014 and will close for entries on March 31, 2015, with six monthly voting periods between November 1, 2014 and April 30, 2015. Eligible companies can enter the contest at any time between October 1, 2014 and March 31, 2015.
Companies can enter the contest through the contest website, where they are asked to share their business stories and describe how they plan to improve their businesses with $10,000. Entries are open to Canadian companies with up to 99 employees.
Entrants are then encouraged to share their stories and invite their customers, employees, friends, and family to show their support by voting for their submission online. This year is the first time that video stories can be uploaded to better express participants' stories.
Rather than having one overall winner, the contest is broken down into six monthly voting periods, with the first voting period running from November 1, 2014 to November 30, 2014. Five finalists will be selected at the end of each voting period as ranked by their total number of eligible votes. A panel of judges will then review submissions to select a single prize winner for the period.
For each voting period, the winner will receive win a $10,000 cash prize and up to $3,500 in waived payroll services for a whole year.
Companies that have already made a submission don't have to do anything to stay in the contest, but any votes accumulated will be cleared at the start of each new voting period.
ADP Canada explained that they believe that small businesses are at the economic core of our communities and launched the contest to invest in and develop the small business landscape across Canada. The goal of the contest is to help small business owners make significant improvements to their companies.
Winners from last year's contest included a wide range of small businesses from different industries and regions across Canada, all with a common desire to grow and improve their businesses. Past winners have used the money to hire more staff, move to larger office spaces or carry out renovations.
Montreal-based EVOO, a restaurant specializing in French cuisine, used the grant money to create a new dining space to encourage repeat customers and stay competitive. Tania's Place, an Ontario-based centre that helps adults with physical and developmental disabilities, used the grant to help pay down renovation costs after moving to a larger location to service their growing clientele.
What should you keep in mind to impress the final judging panel in this year's contest? The ADP Canada contest website explains what they will be looking for:
"This year we are looking for submissions that speak to the real benefit of winning $10,000 and how it will positively impact your company and your team. Whether it's buying new equipment, finding a bigger office, or taking your team on a well-deserved vacation - we want to hear all about it."
To enter your business, visit ADPGrant.ca.
If you enjoyed this article, be sure to visit CanadaOne's article knowledge base for more informative articles.